Five UM Graduate Students Selected as SREB Doctoral Scholars
By Jordan Orris
Full tuition and cost of attendance scholarship. Research funding. Career counseling. Networking. These are just some of the benefits afforded to Southern Regional Education Board (SREB) Doctoral Scholars. Five UM graduate students, nominated by the university, are current SREB Doctoral Scholars.
A goal of the Doctoral Scholars Program is to increase the number of minority Ph.D. students who seek careers as faculty on college campuses. Racial and ethnic minorities make up only small portions of college faculty. Nationwide, about five percent of faculty are African-American, about three percent are Hispanic and about one percent are Native American. By making a doctoral education more financially accessible to minority students, the Doctoral Scholars Program hopes to change the racial landscape of college faculty. A program previously funded by the state, the Graduate School and respective academic departments now provide the funds for the SREB Doctoral Scholars Program.
Dr. Donald Cole, Assistant Provost, states, "the University of Mississippi has been a part of the SREB Doctoral Scholars Program almost since its inception, and UM has produced upwards of 20 PhD students from this program in a variety of majors. Every year, the Program hosts a national conference called the 'Institute on Teaching and Mentoring'. This year marks its historic 25th year, and the University of Mississippi will send several scholars to this year's Institute. I have been pleased to serve on the Regional Advisory Board for the Doctoral Scholar program for many years and to make sure that Mississippi has a voice in the discussion of minority Doctoral production."
Hilda Nieblas, one of the Doctoral Scholars shares, "SREB has granted me the opportunity to meet other scholars currently working on terminal degrees as well as studying similar areas in the higher education sector. Being an SREB scholar has allowed me to be able to afford amenities concerning my research and studies."
Here are the profiles of the five UM Doctoral Scholars: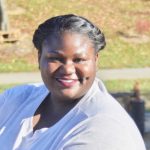 Kyra Dodson is pursuing a Ph.D. in Chemistry. Originally from St. Louis, MO, she attended Xavier University of Louisiana where she obtained a Bachelor of Science in biology with a minor in chemistry. After graduating, she worked in a bio-organic chemistry laboratory on the synthesis of analogs of known phytochemicals and tested them as anticancer agents. Specifically, she explored the potential anticancer properties of berberine chloride analogs by alkylating the C-13 position of the isoquinoline while preserving the berberine skeleton. During that year she fell in love with chemistry and decided to further her education. Her passions are chemistry and community service. Her commitment to community service is fulfilled through her sorority, Sigma Gamma Rho, Inc. In the future, she plans to incorporate both passions to empower women and minority communities.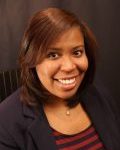 LaToya Flint, CPA, CIA, is a doctoral student in the Patterson School of Accountancy. She received a Bachelor of Science in Accounting from The University of Alabama and her Master of Accountancy degree from The University of Notre Dame. LaToya had 10+ years of varied audit experience including Big 4 assurance and advisory services, internal audit, and audit talent management, before deciding to pursue a Ph.D. She is a licensed CPA through the state of Alabama. She is also a Certified Internal Auditor. Her research interests involve a variety of audit topics. LaToya currently teaches a Principles of Accounting course to undergraduates at the University of Mississippi.
Christine D. Lewis, Ed.S, NCC, NCSC is a Ph.D. student and Graduate Assistant for the University of Mississippi Leadership and Counselor Education Department. Christine is a national board certified counselor with the school counseling endorsement and currently holds a license as a school counselor in Mississippi.  As a recipient of the SREB Doctoral Scholarship Award, Christine seeks to pursue her doctoral degree while having the ability to be autonomous and focus solely on her doctoral studies. Christine will work with fellow counselor educators, assistant, associate, and full professors of the field of Leadership and Counselor Education, to conduct research in child and adolescent trauma, school based play, and any phenomena that corresponds with individuals of this age group. Christine will also work in areas outside of child and adolescence, in an esteemed effort to develop a stronger understanding of developmental performance and functioning of all individuals dwelling in today's society.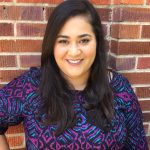 Hilda Nieblas, from Bakersfield, California, is a first-generation college student currently pursuing a Ph.D. in Higher Education and Student Personnel. She is presently studying undocumented students and identity development concerning their academic success. She recently passed her comprehensive exams which have officially granted her permission to begin the dissertation process. She hopes that her research will help this underrepresented group navigate through the higher education sector with more ease.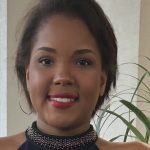 Ann-Elodie Robert is a second year PhD student in the Chemistry and Biochemistry Department. She is currently working under Dr. Murrell Godfrey doing mostly forensic research. She is originally from Haiti, and therefore speaks not only English, but also French and Haitian Creole. Ann-Elodie received her Bachelor of Science in Chemistry from the University of Pittsburgh in 2017, and came straight to University of Mississippi. As an undergrad, she had the opportunity to present her research at several conferences, which exposed her to several graduate programs, which is how she found out about the University of Mississippi. She is currently doing research on DNA, and hopes to move into studying drug chemistry in the near future. Her goal is to receive her PhD in 2021.