GSC Creates Endowment for Graduate Student Research
By Nathan Towery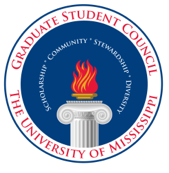 The Graduate Student Council has started the process to establish an endowment to better support graduate students' needs for library services and resources.
"I couldn't imagine a situation where you are a graduate student and couldn't get the research or resources you needed," said Christopher Brandt, GSC president. "If there is anything that will make a graduate student's life better, we can now do that for them.
"The idea is to streamline the process and make it as easy as possible for graduate students to get resources," he said. "If you need anything for your research, whether it's a book or a journal subscription, these funds will help you get that."
"Such an endowment would greatly facilitate the libraries' ability to meet the specific needs of the graduate student community," agreed Cecilia Botero, dean of UM Libraries.
The endowment aligns with UM's Flagship Forward initiative, which includes four pillars, one of which is "People, Places and Resources."
Brandt hopes to combine this project with another ongoing project that aims to make the top floor of the J.D. Williams Library a graduate student-only space.
"It definitely indicates that the library and university are sensitive to our needs and are really putting the priorities of graduate students high on their list," he said.
The GSC needs to raise $25,000 to start the endowment.
"I hope to set the GSC on a course where we keep fundraising even after we meet our minimum," Brandt said.
To learn more about the fundraiser, please contact Brandt at csbrandt@go.olemiss.edu.
To learn more about the Flagship Forward initiative, please visit flagshipforward.olemiss.edu.