Graduate School Welcomes New Associate Dean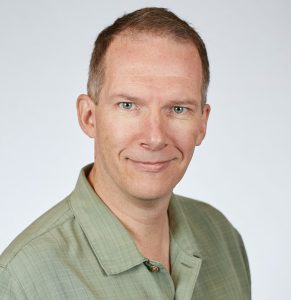 By Nathan Towery
Robert J. Doerksen, University of Mississippi associate professor of medicinal chemistry and research associate professor in the Research Institute of Pharmaceutical Sciences, is the new associate dean of UM's Graduate School.
Doerksen will oversee such functions of the school as admissions and financial aid. He is also the main point of contact for the graduate program coordinators and will lead the university's Graduate Council.
Doerksen has been a member of the UM School of Pharmacy faculty since 2004. His most recent role with the School of Pharmacy was graduate program coordinator for medicinal chemistry within the Department of BioMolecular Sciences.
During his tenure at the university, Doerksen has won the School of Pharmacy's Faculty Service Award twice, along with the Faculty Instructional Innovation Award. In July of last year, he was recognized as one of four Distinguished Teaching Scholars.
Doerksen had a lot of experience with graduate education prior to coming to UM. After receiving his Ph.D. in chemistry from the University of New Brunswick, he conducted postdoctoral research in the Department of Chemistry at University of California, Berkeley and in the Department of Chemistry at University of Pennsylvania. He also did research in 2014 with scientists at the National Pingtung University of Science and Technology in Taiwan who specialized in looking at natural products for active substances that could potentially have human health benefits.
Doerksen is passionate not only about graduate education but also about research. While maintaining his position as associate dean of the Graduate School, he plans to stay involved directly with both education and research as much as possible.
"The job is pretty much all-encompassing; however, I am allowed to have a certain amount of time for other activities. An activity that I want to keep up is my research group on computational medicinal chemistry," Doerksen said.
"I very much also enjoyed delivering courses in my specialty of computational medicinal chemistry to a small, focused group of graduate students. Unfortunately, I do not have time to do that right now."
Doerksen was selected for the Graduate School position based on his mentoring and teaching of graduate students and the "breadth and depth of his vision for graduate education" at the university, said interim dean Christy Wyandt.
"The School of Pharmacy is pleased that Robert's commitment to graduate education has been recognized in this way," said David D. Allen, dean of the pharmacy school. "He has been integral to our school for many years, and I look forward to seeing what more he will accomplish in this new role."
Doerksen said he is excited about his new position.
"I really am excited for the opportunity to be involved with so many different aspects and so many different disciplines of the university, and to pay attention to the needs not only of the graduate students but also of the professors and staff that are passionate about graduate education, so we can work together to make the University of Mississippi more and more known for its graduate education."