Individual Development Plans
University of Mississippi has an existing policy on Individual Development Plans (IDPs).
What is an IDP?
An Individual Development Plan (IDP) may be viewed as a customizable roadmap to assist with developing a clear pathway toward a successful career. It includes formulating and establishing clear academic and professional goals, as well as action plans for achieving those goals.
What are some examples of IDPs?
Examples of established IDPs include the American Association for the Advancement of Science (AAAS) web-based career-planning tool myIDP, specifically for the sciences (myidp.sciencecareers.org), and IMAGINE PHD, a career exploration tool developed for the humanities and social sciences (www.imaginephd.com).
What are examples of career paths to take after graduation?
Dr. Kevin Yi-Wei Lin obtained a PhD in physics from University of Mississippi and proceeded to work for Hyperion Technology Group.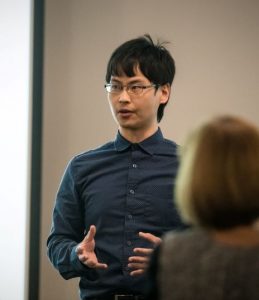 Dr. Shukria Akbar obtained a
PhD in pharmaceutical sciences
from University of Mississippi and proceeded to a
postdoctoral position
at University of Wisconsin.