Health, Exercise Science, and Recreation Management Students' Groundbreaking Research
by Jordan Orris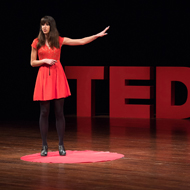 The Department of Health, Exercise Science, and Recreation Management (HESRM) has exciting research taking place each day. Many of these studies have practical implications for critically ill patients or are changing the way research is completed with intersecting fields. Below are three profiles of outstanding doctoral students, as nominated by their mentors and supervising professors.
Chris Hill is a doctoral student in the Kinesiology program, and was nominated for this profile by both the Chair of HESRM, Dr. Minsoo Kang, and Hill's mentor and laboratory director, Dr. Alberto Del Arco Associate Professor of HESRM.
Chris detailed his groundbreaking research with me:
"Our current research is seeking to determine the effects of reward and punishment feedback on cortical neural activity during motor learning. Motor skills underlie most of how humans interact with their environment. Playing musical instruments, riding a bike, typing on a computer, etc., all are the result of prior performed movements that have been executed and refined over time.
"Motivational reinforcements of reward and punishment have been used to modify motor behaviors. Interestingly, reward and punishment have demonstrated dissociable effects on motor learning, with punishment enhancing the learning rate and reward increasing retention of the motor task. Surface electroencephalography (EEG) has become one of the most important noninvasive methods to investigate the neural mechanism of human behavior. However, how reward and punishment change the neural correlates assessed with EEG during motor learning is still unclear.
"This study will provide clarity to the neural mechanisms of motor learning and a better understanding of how both the motor learning and reward systems interact. The findings will also have potential implications for the neuromotor rehabilitation of patients with Parkinson's disease and stroke."
***
Dr. Paul Loprinzi, Associate Professor of HESRM and Director of the Exercise & Memory Laboratory nominated his student Emily Frith.
"Emily truly is an outstanding student and human being. Her research focuses on the effects of exercise on psychological and cognitive outcomes, with a particular interest in creativity. She has a unique ability to integrate the cognitive, physiological and social-behavioral aspects of our field. Over the last 3 years, Emily has been instrumental in moving our lab's research forward.
She has published over 60 peer-reviewed articles, has mentored several undergraduate students, and has given numerous research talks, including a TEDx talk on exercise and creativity. It has truly been an honor and pleasure to work with Emily. She has a very bright future and I look forward to observing all the successes that are inevitable in her career."
Emily shares: "I am a third-year doctoral student under Dr. Paul Loprinzi. He has been a fantastic mentor, and always expects the best from me. In the movie Whiplash, JK Simmons says of his career as a conductor, 'I was there to push people beyond what's expected of them. I believe that's an absolute necessity.'
"Without Dr. Loprinzi's leadership, I would not be the academic I am today. We have published over 60 manuscripts together, planned several research experiments, and he always challenges and encourages me to step outside of my comfort zone in search of novel opportunities to grow as a scholar, regardless of difficulty or ambiguity.
"My long-term plans are to earn a position in academia, teaching and conducting research. Teaching has been both rewarding and challenging, but I feel I have cultivated a better appreciation of my professors through the process of investing myself in others' learning experiences. Regarding my research, I focus on specific methods that may influence creative thinking. I think this is such an important avenue of research and offers substantive implications for both broader educational pedagogy and smaller-scale personal techniques or behaviors that may be employed as strategies for innovative problem-solving. I truly love being a student at the University of Mississippi. I hope that I have represented and continue to represent this institution well, and I am so thankful for the opportunities I have been granted to flourish intellectually, socially, personally, and creatively."
***
Dr. Jeremy Loenneke, an Assistant Professor of HESRM nominated Scott Dankel, a doctoral student in Exercise Science.
"Scott Dankel has worked in my laboratory for about 5 years. He is an exceptional scholar and has designed, carried out, presented, and published numerous research studies while here at the University of Mississippi. Scott is a muscle physiologist who is interested in the adaptations following different forms of exercise. Scott's current research topic focuses on whether or not individual responses can be appropriately determined following different resistance training programs. This is an important area of research in the era of precision medicine."
Scott explains his research:
"My current dissertation idea is one that came about from attending national conferences. People would commonly show a plot of responses to exercise in showing that some people see drastic improvements from exercise and others don't really change so much. Meaning the exact same exercise intervention may result in one person gaining a lot of muscle mass, whereas someone else might not gain any muscle mass. From here, there are multimillion dollar studies trying to examine what common genetic mutations cause people to respond more/less favorably to exercise.
"The most obvious question to be asked though is: what magnitude of variability would be present if there was not even an intervention? In other words, are we really looking at differences in responses to exercise or just measurement error/variability unrelated to the intervention that occurs over time. Certainly, we wouldn't get the exact same value for all individuals 6 weeks apart, so how much would these measures vary by chance? I think so often we jump to conclusions on how we can explain this physiologically, when the appropriate conclusion is often something related to measurement error/study design limitations.
"So I think this provides a huge avenue for future research in deciphering if we can actually detect people as being differential responders, and if so, providing a technique to only analyze those individuals responding differently above and beyond random error.
"In general, I think the University of Mississippi was a great fit for me, because coming up with new research studies is all about thinking creatively and outside the box and you can't be afraid to have a 'stupid idea.' I have undoubtedly had more 'stupid ideas' than anyone, but no one ever mocked me or criticized me for how bad my ideas were, and every once in a while an idea comes along that might actually provide some very important information."